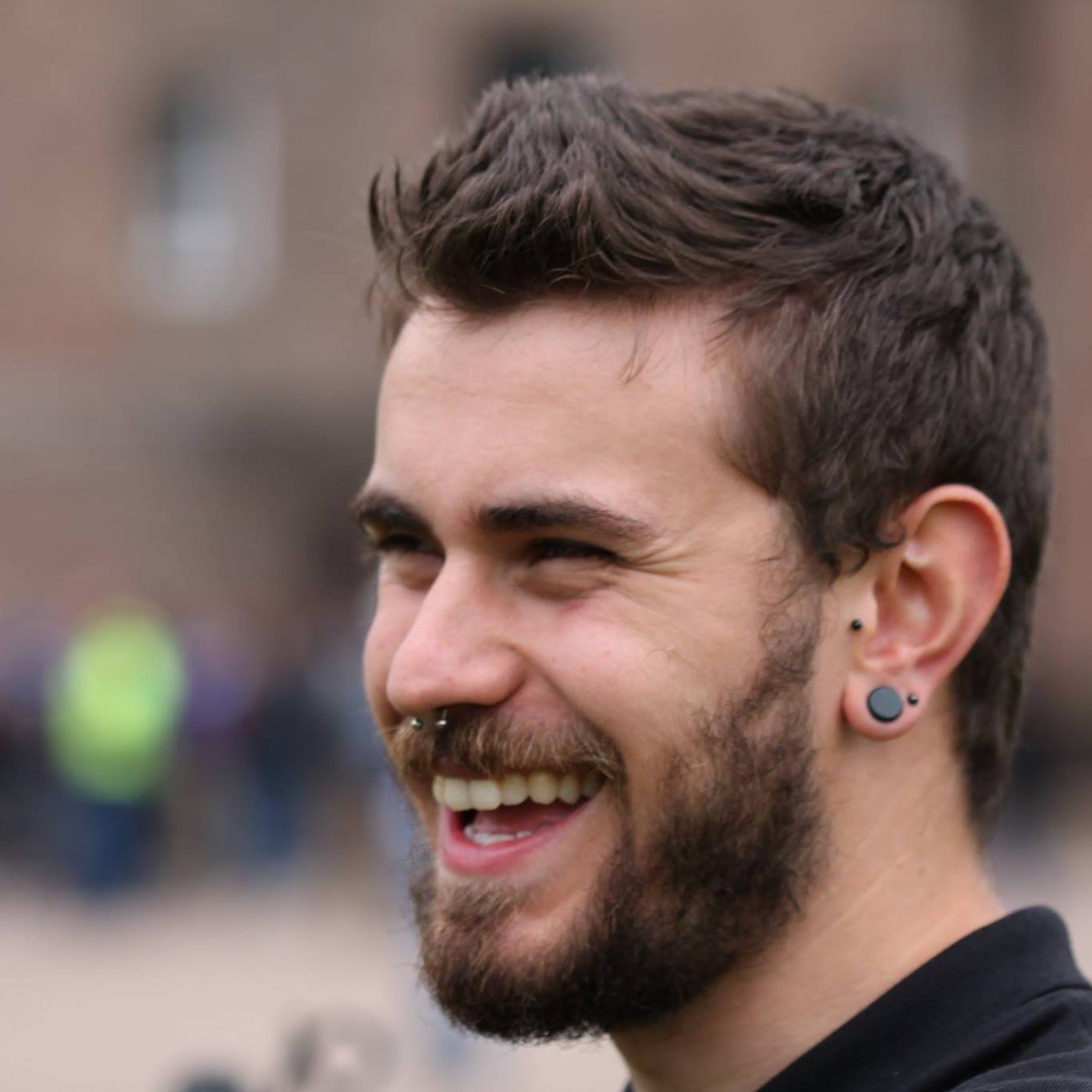 I began working in video production during my arts degree at the University of Birmingham primarily working outside of the university, alongside my studies, to spec and deliver live streams of academic conferences and events. I worked with and across all departments as a technical manager and on the days of events as a Camera Operator – all within our family business of Cerebrus Digital.
Whilst completing my studies at university I worked with a variety of student societies to create online content. This included creating a series of acoustic musical session videos for the radio station, live streaming band evenings and more.
On leaving university I worked for a year in order to save and pay for a diploma in Cameras for Broadcast Television at the National Film and Television School which afforded me the opportunity to learn to operate at a broadcast level across all genres of television. Without my time at the National Film and Television School I don't know how I would have confidently stepped into the TV broadcast sphere.
Since completing my diploma, two years ago, I have been working as a freelance Camera Assistant / Operator and Technical Assistant.
Outside of work I enjoy; walks in the peaks with dogs, Motorsports, playing the bass, going to gigs, watching films and of course the pub.
Competencies
Pedestal Camera Operation and maintenance
OB Camera operation/long lens
OB Camera Assistant
Studio Assistant
Hothead Operation
Focus Puller
Video Assist, Video Village etc.
Clapper/Loader
Dolly Grip
Handheld camera operation Studio, PSC/ENG
Technical understanding of various studio cameras, lenses and rigs
Portable lighting/single camera techniques
Racks operation
Awareness and understanding of health and safety including risk assessment forms